Create with Technology
INNOVATE for the future
Interact with Web Application
Founded in 2007, INDZZ.com is a Hong Kong-based technology and interactive solution company that specialises in UI & UX design, web programming and apps development.
We believe that every pixel on your screen is amazing. Comprising a team of talented designers and programmers, INDZZ helps you develop a fascinating and impressive website and mobile app that every detail looks perfect. Moreover, the Internet is an effective way to promote your businesses, services and products. The experienced and knowledgeable INDZZ team provides integrated solutions from planning, design, programming to deployment.
Profile (PDF)
Satisfied Clients
High quality service
A Huge Thanks to Our Clients
We are glad to work with our valuable clients in different scales across various industries.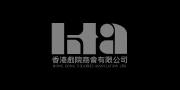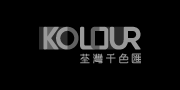 Client List
Filter
What are you looking for?
Address
香港新界葵涌大連排道 83 號 K83 19 樓 02 室 Flat 02, 19/F, K83
83 Tai Lin Pai Road
Kwai Chung, New Territories, Hong Kong
Enquiry
To:
INDZZ <hello@indzz.com>
Enquiry Form